Under the scientific leadership of Gilles Saint-Paul (PSE, ENS) and the executive leadership of Axelle Ferrière (PSE, CNRS), the SCOR-PSE Chair, created in June 2018, aims to promote the development and dissemination of research into macroeconomic risk, in particular rare events and uncertainties that remain difficult to model. It publishes articles, organizes annual conferences and international lectures, and presents a Young Researcher Award each year.
Body
The Chair's first inaugural conference, held on June 15, 2018 in Paris, featured presentations by notable academics and business leaders on a variety of risk-related subjects, including the link between uncertainty and growth and the relationship between confidence and business cycles, interest rate risk management, and the risk-free rate. 
 
Xavier Gabaix, of Harvard University, delivered a keynote lecture on "Disaster Risk in Macroeconomics and Finance". The conference concluded with a panel discussion titled "Are we at risk of a new financial crisis?" in which François de Varenne, CEO of SCOR Global Investments, spoke alongside Olivier Garnier (General Director, Economics and International, Banque de France) and Gilles Saint-Paul (PSE-ENS, Scientific Director of the Chair).
To view the full program and download the papers, click here.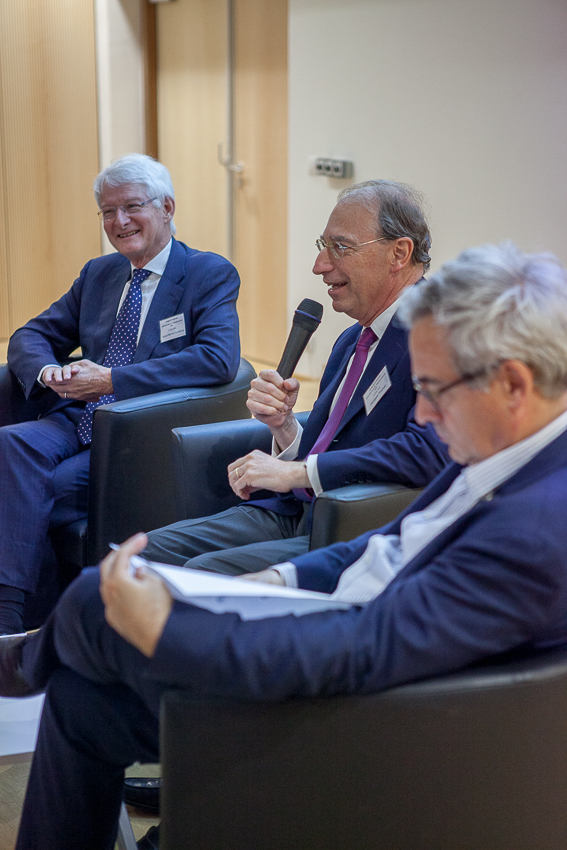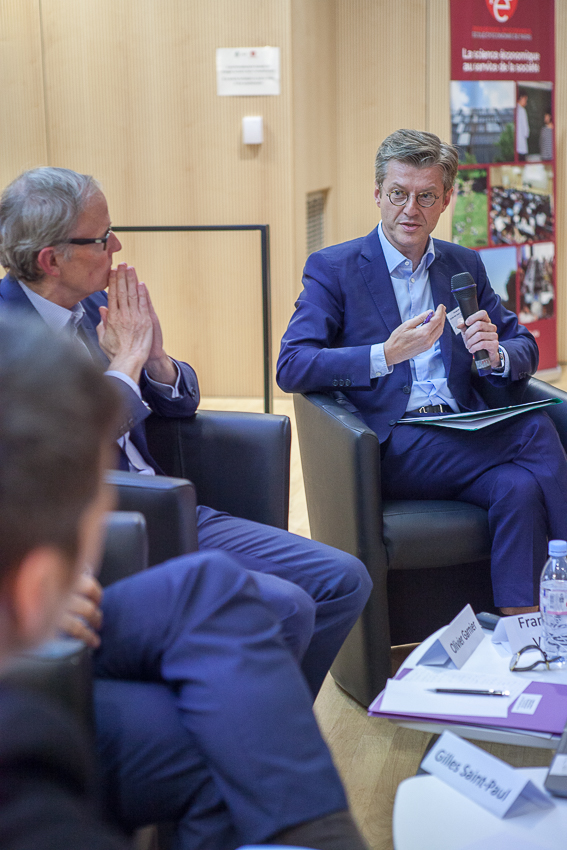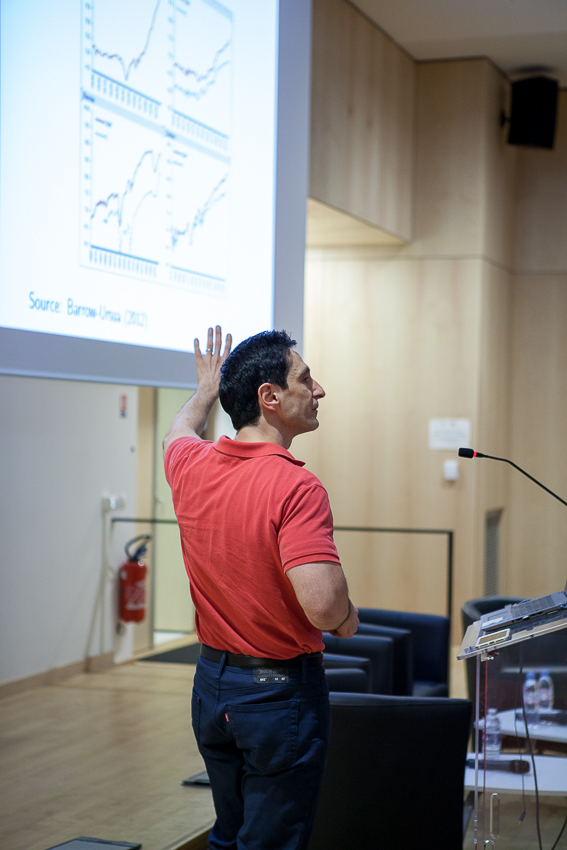 The Chair's second annual conference took place on July 2, 2019. Several influential economists from Europe and the U.S. came together at the Paris School of Economics to present and discuss their latest research on macroeconomic risk. Ricardo Caballero of MIT delivered the keynote speech, discussing his work on risk, the shortage of safe assets, and prudential monetary policy. The event ended with a round table featuring Gilles Saint-Paul (PSE, ENS), Philippe Trainar (SCOR) and Natacha Valla (ECB).
Click here to read the full program.
 
Online Roundtable – Macroeconomic consequences of the Coronavirus crisis
On May 4, 2020, Jesus Fernández-Villaverde (University of Pennsylvania), Benjamin Moll (London School of Economics), Facundo Piguillem (EIEF Rome) and Denis Kessler (SCOR) were invited to discuss the macroeconomic consequences of the Coronavirus crisis. The panel was moderated by Gilles Saint-Paul (PSE, ENS). Click here for more information.
Click here to read the full report.

Annual Conference on Macroeconomic consequences of households' borrowing and default, held online on September 17, 2020. 
Click here to read the full program.