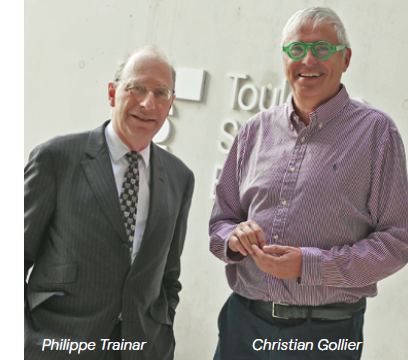 How will society respond to the challenges of managing risk in the 21st century? From climate change to aging populations and pandemics, the scale and the nature of the risks we face are evolving fast. While digital technologies can help to address some of these problems, they are also disrupting our lives in ways that threaten lasting harm to the common good.
Since 2008, the SCOR Chair "Risk Markets and Value Creation" has grappled with these crucial issues, supporting theoretical and applied research at TSE that combines methods from financial economics, industrial organization and econometrics.
Journal Contents:
Research highlights
Annual conference on Risk Markets and Value Creation
Big Insurance is watching you
Can the precautionary principle light the way ahead?
Prize
SCOR-EGRIE Young Economics Best paper Award?
SCOR – The Geneva Risk and Insurance
Review Best Paper Award    
Scientific contributions
Articles in peer-reviewed journals  
Working papers