2013 | 1st SCOR Young European Researcher Prize for Alzheimer's Research
The 2013 SCOR Young European Researcher Prize for Research into Alzheimer's disease was awarded to Florence Clavaguera, Researcher at the University Hospital Basel, Switzerland.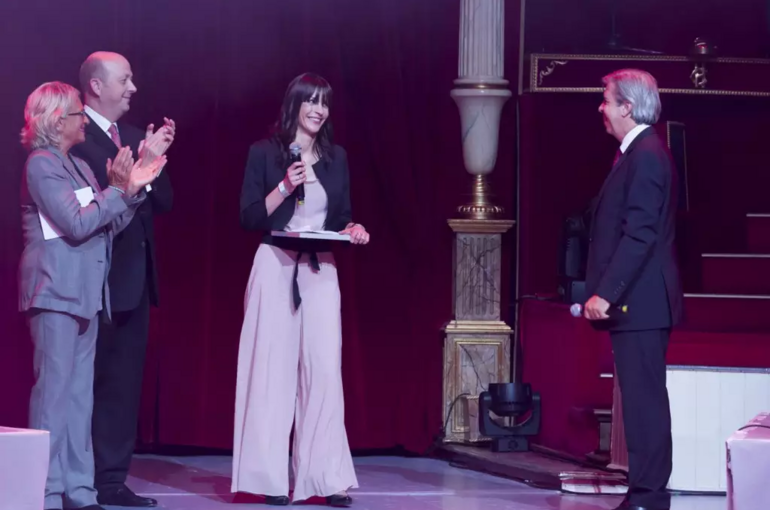 In partnership with SCOR, the French Alzheimer's Research Foundation (Fondation Recherche Alzheimer) has created a Young European Researcher Prize. Worth EUR 10,000, this prize is designed to support and encourage promising research projects by young researchers.
By choosing Florence Clavaguera as the first winner of the Young European Researcher Prize, the jury has singled out a researcher who has conducted fundamental work on the spread of the tau protein in Alzheimer's, which has opened up a whole new field of research into the disease. The Foundation and its Scientific Board are delighted to honor a French researcher working in a foreign hospital (University Hospital Basel, Switzerland).
Florence says: "In Alzheimer's and many other neurodegenerative diseases, the tau proteins –very important for cell survival – group together and form insoluble clumps inside neurons, ultimately destroying them. In Alzheimer's disease, the tau protein pathology has been shown to begin in a cerebral region and to spread over time, until it invades the entire brain. This spatiotemporal progression of tau clumps is very important from a physiopathological perspective, because it correlates with the clinical decline of patients. In our laboratory, we are studying the mechanisms behind the induction and propagation of the fibrillar tau protein pathology. We are trying to understand how the tau protein moves from a normal soluble state to an aggregate insoluble state and how this phenomenon escalates, with a view to stopping the spiral through therapeutic approaches."
Publications from Florence Clavaguera
More publications from Florence Clavaguera are available on the National Library of Medicine website.