As its name indicates, the objective of the Foundation is to support scientific research. Thus the SCOR Corporate Foundation for Science may lend its support to different kinds of risk and (re)insurance-related projects, including university chairs, research projects, conferences, prizes and publications within the framework of its orientations and means.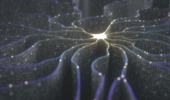 SCOR Foundation Conference led by Henri Fraisse and Mathias Laporte, January 26, 2023
The Poseidon (Phoenix) project is a five-year research project on Alzheimer disease started in 2018 et ended up by the end of 2022, the mains research...
Each year, the SCOR Foundation holds the French Actuarial Awards in Paris in partnership with the French Institute of Actuaries